A LITTLE BIT ABOUT US
Ray White Alexandra Hills is the market leader in the real estate industry, whether you need your property professionally managed, refinanced or want to sell, our team has got Brisbane's Bayside covered.
Proudly situated in the busy hub of Alexandra Hills Shopping Centre our business has exposure to over 250,000 customers per week, but more importantly, our online presence provides our clients and customers access to us at any time.
We know and understand how important it is that your property and real estate needs be looked after, that's why the team at Ray White Alexandra Hills treat your property as if it were their own, and what this means for you is that we will provide the highest level of service and communication, with access to the entire team through all the latest technology platforms.
Collectively the team have over 60 years of industry experience and the knowledge we have ensures that you experience the complete customer journey across all aspects of the industry in investment and sales.
As a property owner or investor we understand the importance of having your property looked after and managed from a financial and asset position and when it comes time for you to sell, our highly skilled team will make sure you will receive the maximum return on your investment.
We pride ourselves in the knowledge that our existing customers believe and trust in us. This is evidenced by the majority of our new business being repeat and referred. Our customers tell us that their experiences are worry free.
As a client the decision to have your property looked after is a big one. Our promise to you is to exceed your expectations every step of the way while maintaining professional integrity and delivering the highest level of service.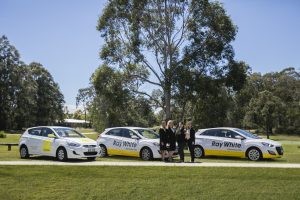 A COMMITMENT TO SERVICE
We understand and know that being a landlord means you carry some risk. That's where the team at Ray White Alexandra Hills are here to help.
The laws that govern the property management industry are quite complex which places an immense responsibility on both the owner and the property manager. The legislation attracts harsh penalties for non compliance.
The team at Ray White Alexandra Hills are highly skilled and trained in all aspects of the legislation which provides you with peace of mind. We make this commitment to you, our valued client, that we will always act in your best interests when looking after your future.
We understand our investors needs and will ensure that your property is looked after by the team at Ray White Alexandra Hills. Collectively our specialised team focuses entirely on ensuring that your investment is working for you.
To talk about the numbers on your property, call Ray White Alexandra Hills on (07) 3824 2700.